Astragaloside IV is extract from the root of Astragalus (Astragalus membranaceus (Fisch.) Bge.). Astragaloside IV is a kind of high purity medicine extracted from the root of Astragalus. Can enhance the immunity of the body, improve the body's resistance to disease. The main effective components of Astragalus polysaccharides are polysaccharide and Astragalus. Astragalus IV is divided into Astragalus I, astragalus II, Astragalus IV. Among them, the best biological activity is the Astragalus IV. Astragalus a not only has the role of Astragalus polysaccharides, but also some of Astragalus polysaccharides can not be compared to the role of its efficacy is more than 2 times the conventional astragalus polysaccharides, antiviral effect is more than 30 times Astragalus polysaccharides. Due to the low content, the effect is good, it has said as "the super astragalus polysaccharide".
Basic Information of Astragalus Extract Astragaloside IV
Product Name: Astragalus Extract Astragaloside IV
Botanical Name: Astragalus membranaceus (Fisch.) Bge.
Part Used: Root
Active Ingredient: Astragaloside IV
Specification: 1%~98% Astragaloside IV
Test Mothod: HPLC
CAS No.: 83207-58-3
Molecular formula: C41H68O14
MW: 784.9702
Appearance: Brownish Yellow powder
Standard: GMP, Kosher, HALAL, ISO9001, HACCP.
Source
Huangqi is the dired root of a flowering plant named as Astragalus propinquus (syn. Astragalus membranaceus) or more commonly known as Astragalus. It is a medical herb from the largest genus of plants of the legume family Fabaceae and the subfamily Faboideae, Astragalus. Astragalus species has been used as an analgesic, antihypertensive, antioxidative, antiseptic, antisudorific, antiviral, hepatoprotective, immune-stimulant, tonic and for wound healing. Astragalus propinquus is one of the 50 fundamental herbs used in traditional Chinese medicine and one of the most popular health-promoting herbal medicines, has been used historically as an immunomodulating agent for the treatment of common cold, diarrhea, fatigue and anorexia for more than 2000 years. It was first described in the Chinese book Shen Nong Ben Cao Jing in 200 AD with a wide range of treatment effects and no toxicity. It nourishes Qi and blood, and is used for the treatment of cardiovascular disorders, hepatitis, kidney disease, and skin diseases. Researches showed Astragalus propinquus possess multiple pharmacological properties included anti-apoptosis, anti-oxidation, immunostimulant and anti-bacterial effects.
Main Bio-actives
According to researches reports, the constituents ofHuangqi include saponins, polysaccharides and flavonoids. More than 40 constituentsin Astragalus saponins have been identified from the astragalus root, of which Astragaloside IV is themain compound. Astragaloside IV has various pharmacologicalactivities and is used as a quality-control marker component of Huangqi in the Chinese Pharmacopoeia .
Function
Effective in curing Alzheimer`s disease
Healing atherosclerosis
Against the progression of diabetic retinopathy
Bone fracture, problems associated with menopause, and osteoporosis
Lessen the threat of several types of cancer, especially breast and prostate cancers
Product Applications
Astragaloside IV has many potential application in clinical treatment , officinal treatment and health support supplement as it possess a wide range of pharmacological actions reportedfrom several studies.
Don't miss your chance to:
Get Free Sample
Enjoy All-inclusive packages include TDS,COA, MOP, MSDS etc.
Source the latest innovative products
Unconditional refund if unqualified
Keep up to date with the latest trends
Test and analyze your ingredients free of charge
Includes free entry to our trade show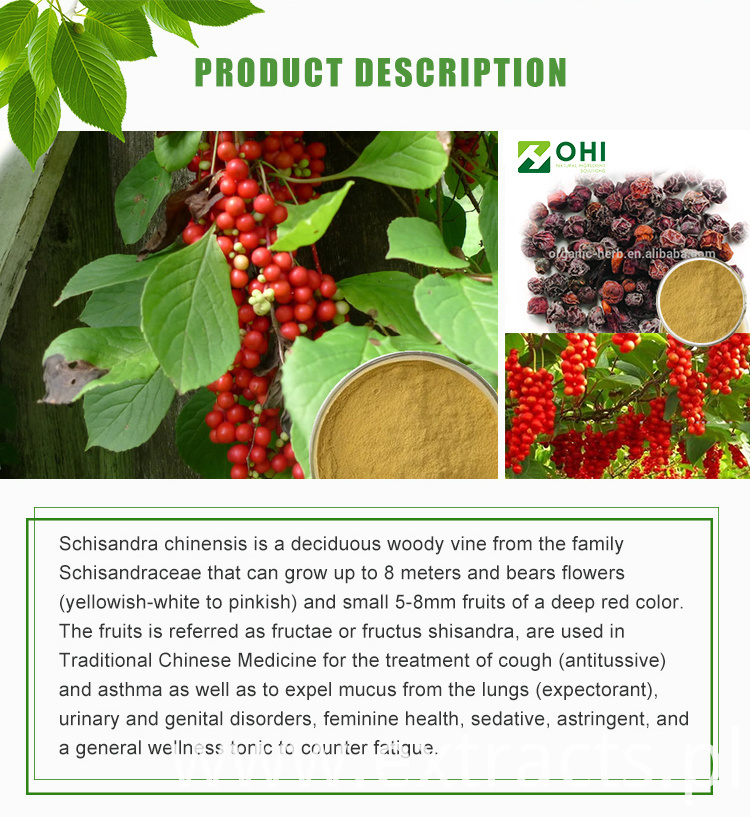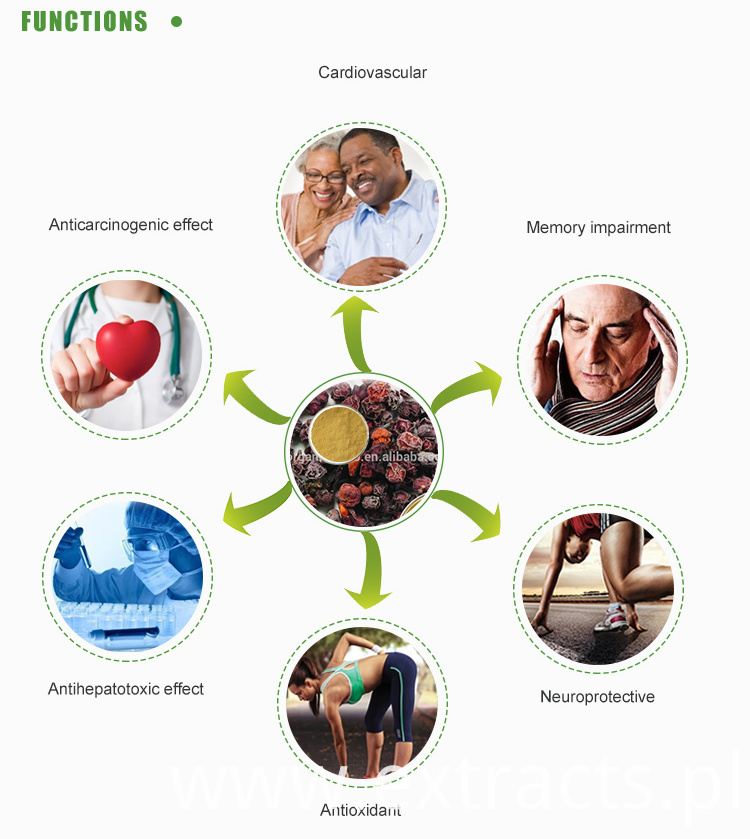 Looking for ideal Schizandra Berry Extract Manufacturer & supplier ? We have a wide selection at great prices to help you get creative. All the Schisandra Extract Schisandrins are quality guaranteed. We are China Origin Factory of Schisandra Chinensis Extract. If you have any question, please feel free to contact us.
Product Categories : Standardized Plant Extracts