Bitter Melon Fruit Powder / Bitter Melon Juice Powder / Bitter Melon Fruit Juice Powder. 100% pure no carrier!
Bitter Melon (Momordica charantia) is the fruit of momordica charantia L produced in tropical areas. It tastes bitter with the characteristic feature, coolness. According to the traditional Chinese pharmacology . It can expel heat, brighten eyes, eliminate toxin, decrease blood sugar and invigorate human body. It is used in the folk prescriptions in India, Africa and southeast America. Chrantin, the active ingredient in it is yellowish to yellow powder, tastes bitter. It can treat pyreticosis, polydipsia, summerheat stroke, high fever and pain, carbuncle, erysipelas malignant apthae, diabetes and Aids.
Basic Information of Bitter Melon Fruit Juice Powder
Name : Bitter Melon Fruit Juice Powder
Source: Fruit
Botanical Name : Momordica Charantia
Spec : 10 to 1, 10% charantin , Fruit Juice Powder
Test method: HPLC / TLC
Appearance: Fine Brownish Yellow powder
Country of origin: P.R. China
The Source:
The plant Momordica charantia belongs to the family cucuritaceae and is commonly known as bitter melon. Bitter melon grows in tropical and subtropic areas, including parts of East Africa, Asia, the Caribbean, and South America, where it is used as a food as well as a medicine. It produces beautiful flowers and prickly fruit. The fruit of this plant lives up to its nameit tastes bitter. Although the seeds, leaves, and vines of bitter melon have all been used, the fruit is the safest and most prevalent part of the plant used medicinally. The juice of the leaves and fruit or seeds is used as an anthelmintic. In Brazil, the dose for anthelmintic use is two or three seeds. The immature fruit of M. Charantia tastes bitter due to the cucurbitacius. Cucurbitacius is comprised of a group of triterpenes including momordicosides, A-E, K, L, and momardicius I, II and III. The roots and fruit are used as an abortifacient.
Functions
Cancer Prevention: bitter melon can be used to treat liver cancer, kidney cancer and colon cancer and breast cancer. One study has shown that bitter melon extract significantly affects the growth of breast cancer cells. In fact, it may become a chemopreventative product against breast cancer. Specifically, the extract has been shown to decrease breast cancer cell growth and kill breast cancer cells.
Anti – Inflammatory Benefit: it can help you preventing acne due to its anti-inflammatory because this herb can inhibit growth of acne – causing bacteria.
Hangover: with its alcohol intoxication properties, bitter melon powder can help in treating hangover; also it can clean and repair liver problems.
Blood Disorders: it can treat several types of blood disorders, for example: ring-worm, itching, blood boils, and scabies, and so on.
Skin Benefit: it can treat deep skin wounds and infections.
Eye Benefit: it can help people in improving eyesight and alleviate eye problems due to it is high in beta-carotene and other properties. In short, bitter melon can be very useful in cuisine and medicine purposes.
Product Applications
Bitter melon is used traditionally for various stomach and intestinal disorders including gastrointestinal (GI) upset, ulcers, colitis, constipation, and intestinal worms. It is also used for diabetes, kidney stones, fever, a skin condition called psoriasis, and liver disease; to start menstruation; and as supportive treatment for people with HIV/AIDS.
Modern researches show potential in applications of Bitter melon extract as an alternative nutritional therapy,a dietary supplement for prevention of cancers such as breast cancer.
Adverse effects
Reported side effects include diarrhea, abdominal pain, fever, hypoglycemia, urinary incontinence, and chest pain. Symptoms were generally mild, did not require treatment, and resolved with rest.
Don't miss your chance to:
Get Free Sample
Enjoy All-inclusive packages include TDS,COA, MOP, MSDS etc.
Source the latest innovative products
Unconditional refund if unqualified
Keep up to date with the latest trends
Test and analyze your ingredients free of charge
Includes free entry to our trade show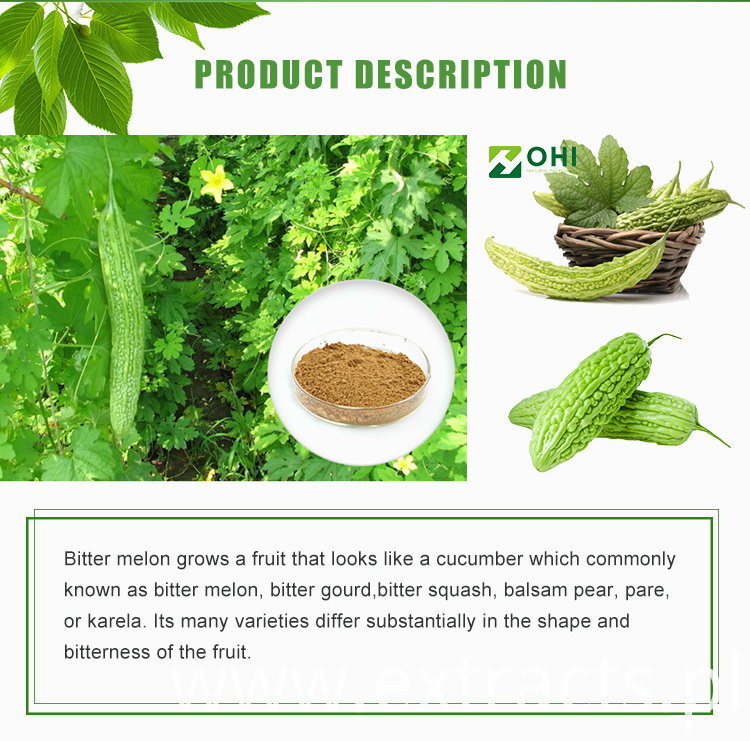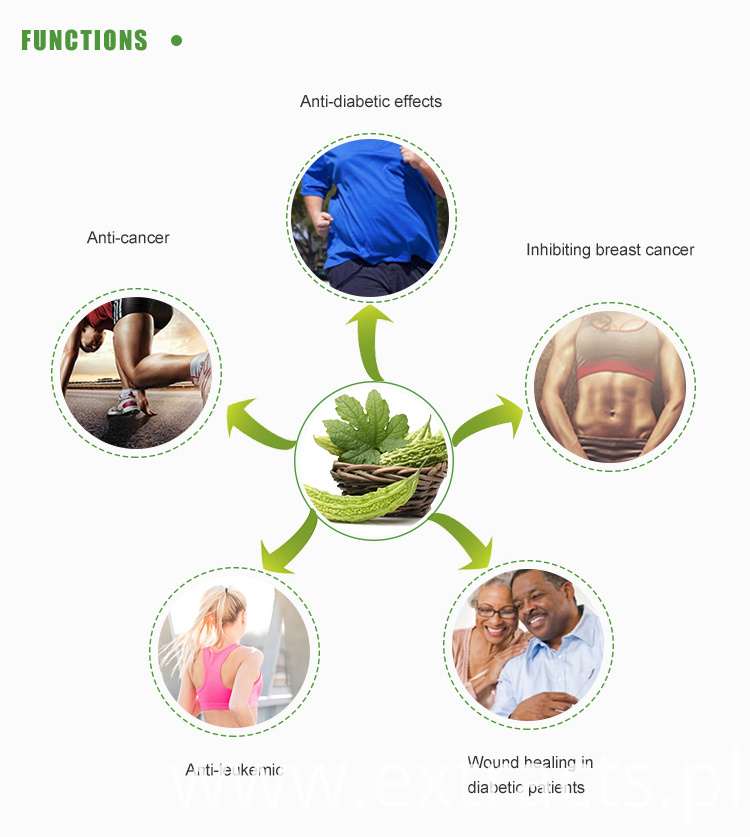 Looking for ideal Bitter Melon Fruit Powder Manufacturer & supplier ? We have a wide selection at great prices to help you get creative. All the Bitter Melon Juice Powder are quality guaranteed. We are China Origin Factory of Bitter Melon Fruit Juice Powder. If you have any question, please feel free to contact us.
Product Categories : Fruit & Vegetable Powder / Juice powder