Corn Silk Extract is extract from the silk of Corn Silk (Zea mays, maize silk or Stigmata maydis). Corn silk is corn grasses of style and stigma. Chinese medicine believes that corn silk, Gan Ping, can benefit water swelling, Xiere, Liver and gallbladder, but also antiallergy treatment of nephritis, edema, hepatitis, hypertension, cholecystitis, gallstones, diabetes, sinusitis, mastitis, etc. . Corn silk has a diuretic effect on the person, you can increase the amount of chloride discharge its diuretic effect is outside of the kidney, so the various causes of edema have a certain effect. Corn silk also appetizing effect. Hot summer, can have a cup of corn silk tea to be pretty good health.
Basic Information of Corn Silk Extract
Name : Corn Silk Extract
Other Name: Zea mays Extract
Source: Corn Silk (Zea mays, maize silk or Stigmata maydis)
Extract part: Peel
Botanical Name : Stigmata maydis
Spec : 4:1, 10:1, 20:1
Test method: TLC
Appearance: Fine Brownish yellow powder
Country of origin: P.R. China
The Source:
Corn (Zea mays L.) also called maize , is a commercial crop that was believed to be first cultivated by the Aztecs and Mayans. Stigmas from female maize flowers, popularly called corn silk (Stigma maydis) is an important herb used traditionally by the Chinese, and Native Americans to treat edema as well as cystitis, gout, kidney stones, nephritis, prostatitis and similar ailments. It is also used as traditional medicine in many parts of the world such as Turkey, United States and France. Attributed to its plant`s flavonoids and terpenoidsIts , potential antioxidant and healthcare applications as diuretic agent, in hyperglycemia reduction, as anti-depressant and anti-fatigue use have been claimed in several reports. Other uses of corn silk include teas and supplements to treat urinary related problems.
Main Bio-active
Corn silk contains proteins, flavonoid,carbohydrates, vitamins, minerals including iron, zinc, and fiber. It contains chemicals which might work like water pills (diuretics), and it might alter blood sugar levels, and help reduce inflammation.
Corn silk also contains saponins,and crude polysaccharide from corn silk contained rhamnose, xylose, arabinose, mannose, glucose with largest proportion and galactose and other monosaccharides.
The main constituents of the volatile extract were cis-alpha-terpineol (24.22%), 6,11-oxidoacor-4-ene (18.06%), citronellol (16.18%), trans-pinocamphone (5.86%), eugenol (4.37%), neo-iso-3-thujanol (2.59%), and cis-sabinene hydrate (2.28%).
Functions
It is very mild natural skin cleanser.
It can relax oneself.
It can help digestion.
Product Applications
Applied in foods field.
Applied in beverages field.
Applied in cosmetics field.
Applied in health products field.
Don't miss your chance to:
Get Free Sample
Enjoy All-inclusive packages include TDS,COA, MOP, MSDS etc.
Source the latest innovative products
Unconditional refund if unqualified
Keep up to date with the latest trends
Test and analyze your ingredients free of charge
Includes free entry to our trade show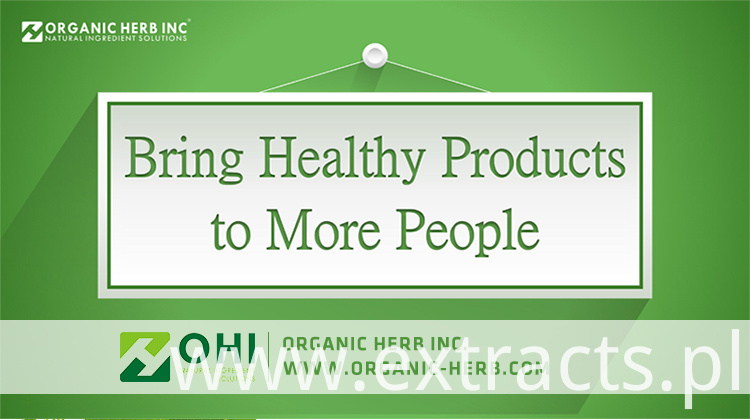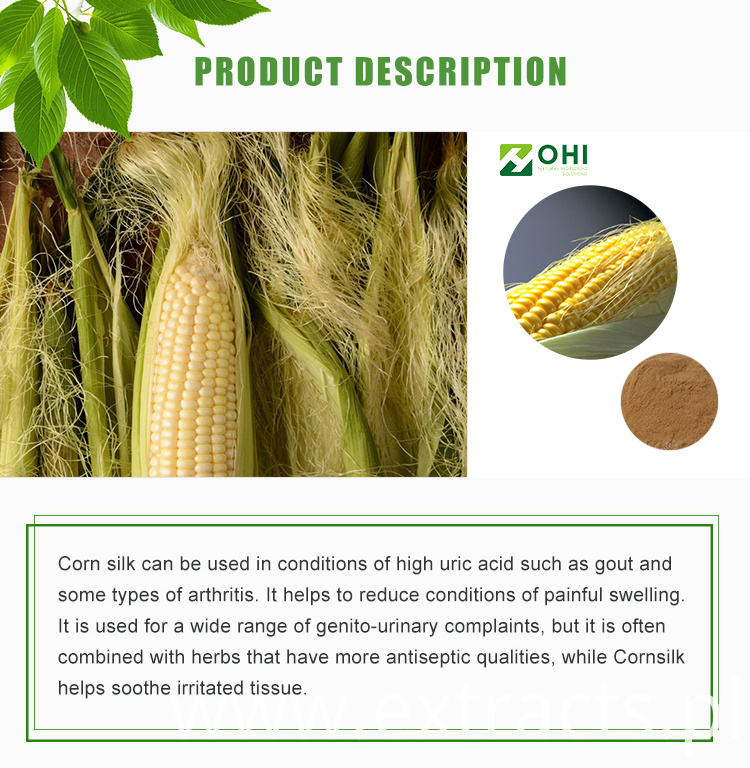 Looking for ideal Corn Silk Extract Manufacturer & supplier ? We have a wide selection at great prices to help you get creative. All the Corn Extract Powder are quality guaranteed. We are China Origin Factory of Corn Silk Powder. If you have any question, please feel free to contact us.
Product Categories : Fruit & Vegetable Powder / Juice powder