Mulberry extract is extract from Mulberry leaf (Folium Mori ) , the main active ingredient is 1-Deoxynojirimycin (1 DNJ). Mulberry Leaf Extract is good effect on lowering blood glucose. 1-Deoxynojirimycin(DNJ) is a kind of alkaloid present in mulberry leaves, after being absorbed by human body, it could inhibit the activity of invertase, maltose enzyme, α-glucosidase and α-amylase enzyme, reduce absorption of carbohydrate & glucose, and has effect on diabetes.
Basic Information of Mulberry Leaf Extract
Name :Mulberry Leaf Extract
Source:Leaf
Latin name:Folium Mori
Specfication :10:1, 4:1, 1%-3% 1-Deoxynojirimycin
Test methods:TLC
Ingredient:1 DNJ (1-Deoxynojirimycin)
CAS No.:19130-96-2
Molecular Formula:C6H13NO4
Molecular Weight:163.17
Appearance:brown yellow powder

What's Mulberry
Morus, a genus of flowering plants in the family Moraceae, comprises 10–16 species of deciduous trees commonly known as mulberries growing wild and under cultivation in many temperate world regions. The closely related genus Broussonetia is also commonly known as mulberry, notably the paper mulberry, Broussonetia papyrifera. Mulberries are fast-growing when young, but soon become slow-growing and rarely exceed 10–15 m (33–49 ft) tall. The leaves are alternately arranged, simple and often lobed; lobes are more common on juvenile shoots than on mature trees. The leaves are serrated on the margin. The trees can be monoecious or dioecious.
The mulberry fruit is a multiple fruit, 2–3 cm (0.79–1.18 in) long. Immature fruits are white, green, or pale yellow. In most species the fruits turn pink and then red while ripening, then dark purple or black, and have a sweet flavor when fully ripe. The fruits of the white-fruited cultivar are white when ripe; the fruit of this cultivar is also sweet, but has a very mild flavor compared with darker varieties.
Main Function and Application
With good effect on lowering blood glucose.
Help to improve skin metabolism and purify skin.
Antiviral activity.
Anti-aids medicines' raw materials.
Used in pigment: Mulberry fruit color derives from anthocyanins which are under basic research for mechanisms of various diseases. Anthocyanins are responsible for the attractive colors of fresh plant foods, including orange, red, purple, black, and blue. These colors are water-soluble and easily extractable, yielding natural food colorants. Due to a growing demand for natural food colorants, their significance in the food industry is increasing.
Don't Miss Your Chance to:
Get Free Sample;
Enjoy All-inclusive packages include TDS,COA, MOP, MSDS etc;
Source the latest innovative products;
Unconditional refund if unqualified;
Keep up to date with the latest trends;
Test and analyze your ingredients free of charge;
Includes free entry to our trade show;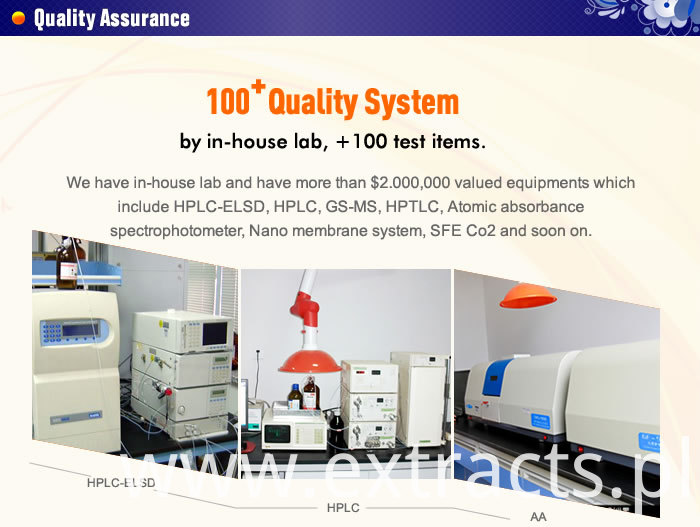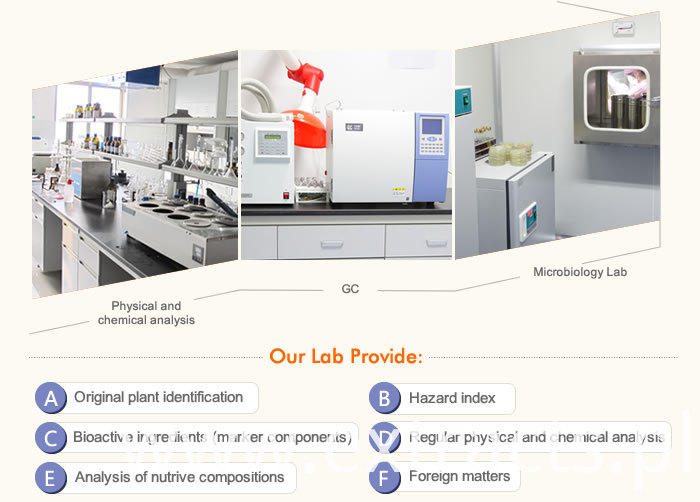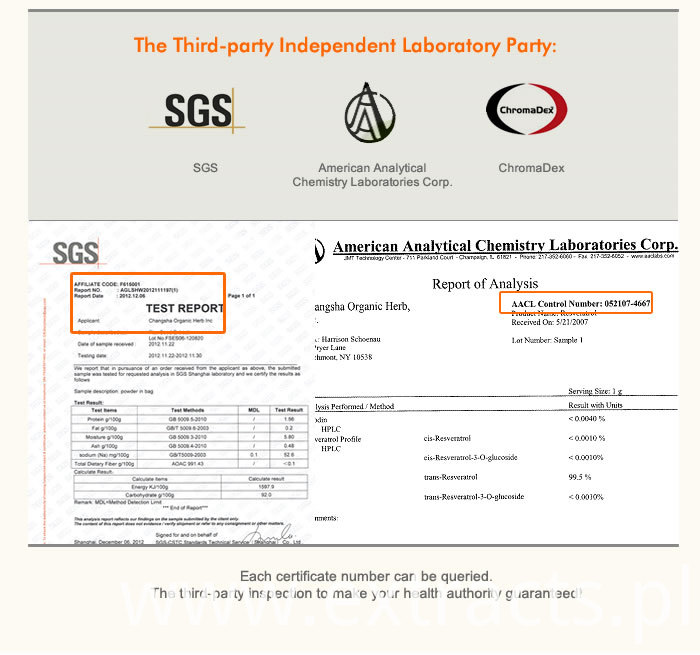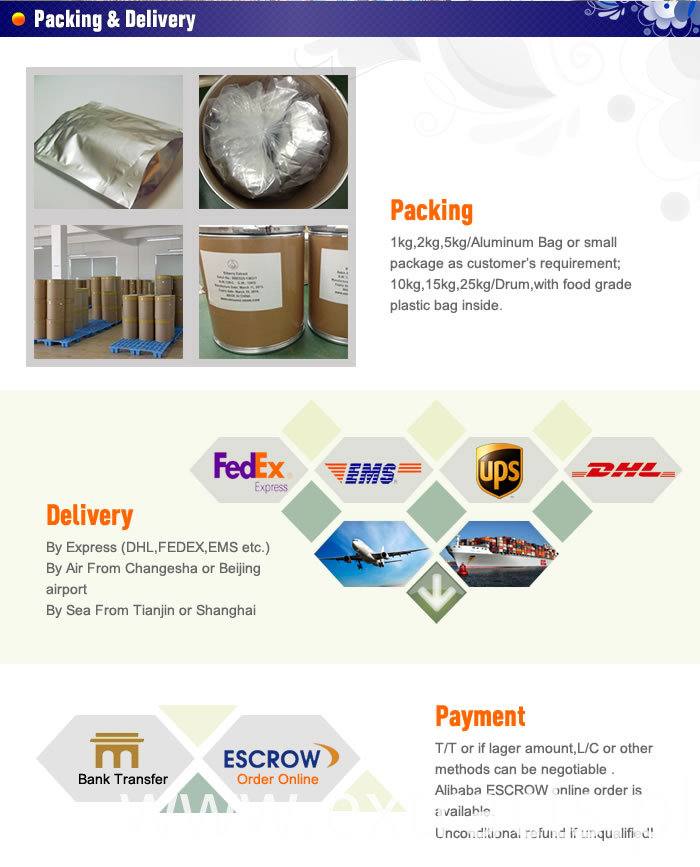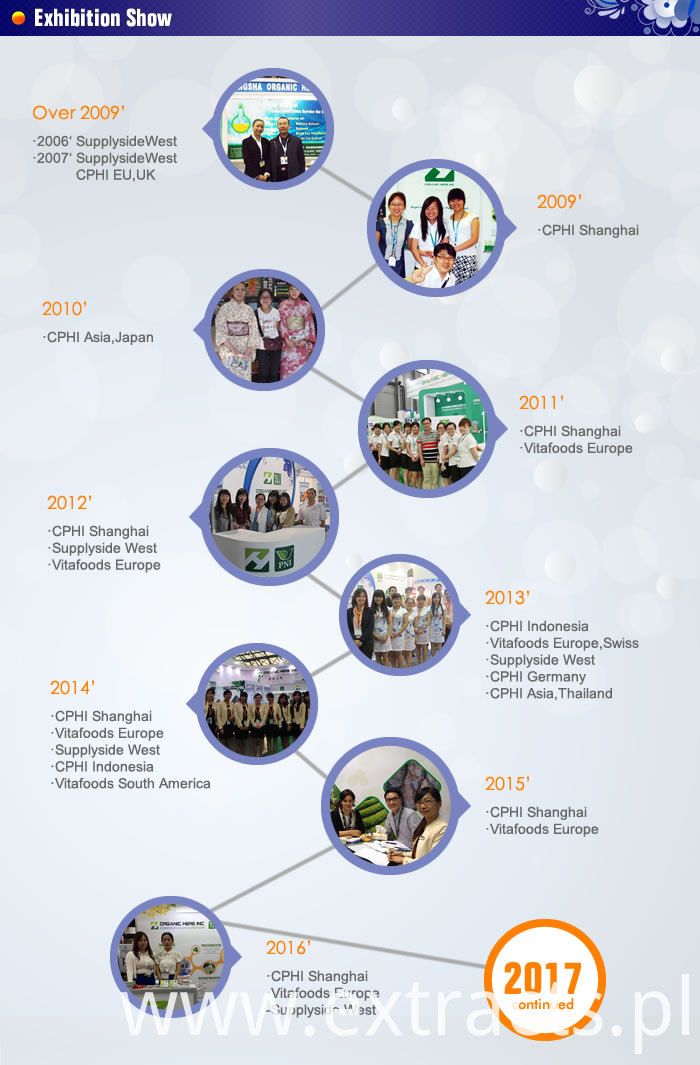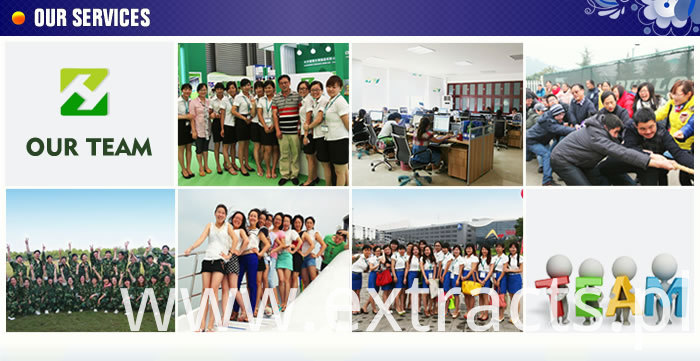 Looking for ideal Mulberry Leaf Extract Manufacturer & supplier ? We have a wide selection at great prices to help you get creative. All the Mulberry Extract 1-Deoxynojimycin are quality guaranteed. We are China Origin Factory of Mulberry Extract 1 DNJ. If you have any question, please feel free to contact us.
Product Categories : Anti-cancer & Anti-tumor Ingredient